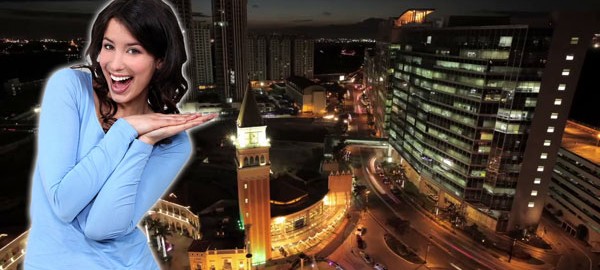 Already bought a condo in Iloilo Business Park? Here are 10 things that will surely make you excited.
Eating lunch at different restaurants everyday of the week.
A plethora of restaurants — from fine dining to specialty meals — spread all throughout Iloilo Business Park. The Festive Walk is a 1.9-km strip of places to eat, cafes, and bars. All you have to do is let your taste buds decide.
So what's for today? Mediterranean, Persian, or good ol' Lutong Bahay.

Having your morning run within the safe compound of the township.
Iloilo Business Park is a vast 72-hectare township project. Its main road, Megaworld Boulevard, is more than 4 kilometers (2.5 miles) back-and-forth. It has a wide sidewalk with little to no obstruction — a perfect place to get your running miles.
Megaworld Boulevard had already hosted several running and biking events since the road network's completion.

Partying and Drinking without the danger of driving while intoxicated
Hey, we know that you're a social butterfly. You like to catch up with friends and party with your crowd but you need to be responsible, get home safe and not become a danger to those around you. Living in Iloilo Business Park condos allows you to have fun but there's no need to drive drunk because your unit is just nearby.
Getting to know a lot of cool and successful people
Megaworld townships are home to plenty of interesting, prominent, and successful people. From showbiz celebrities and politicians, to business moguls and sports stars, Iloilo Business Park will not be any different. Meet and rub shoulders with them. The experience would be electric.

Getting to work early and hassle-free
Iloilo Business Park will be the center of business and economic activity. BPO/IT offices and several companies will operate in IBP. This will definitely provide high-paying jobs and awesome career opportunities for Ilonggos. Getting to work would be a breeze if you live in one of the IBP condos. Memos for tardiness are a thing of the past.

Looking out for your business has never been convenient
Operating a business — say a restaurant, a boutique hotel, or a retail store — requires vigilant supervision from the boss. As a business owner, there is no place better than to situate your place of business in one of IBP's commercial lots, spaces, and malls. And living in IBP condos nearby would allow you to oversee your business and attend to its needs in ultimate convenience.

Hosting occasions and attending events
Your condo has spacious function rooms and social halls — not to mention the pool and garden area with wonderful landscaping. If your HOA would allow you to host events in your amenity deck, it would be perfect for family gatherings and small occasions. But if that's not your thing, you can always rent a venue nearby. Megaworld townships also host events and as an IBP condo owner, you will surely be the first to know.
No more unwanted solicitors; No more uninvited guests
Pesky sales people and questionable foundations asking for donations are no longer a problem. Condo policies won't allow people mentioned to just barge in and knock on your door. As a unit owner, you can effectively avoid uninvited people simply by telling the condo staff that you won't be welcoming any guests.

Eliminating the fear of home invasion, burglary, and violence
Statistically, living in reputable condos vastly eliminates the dangers of thievery, trespassing, and violence. Apart from the tight preventive security measures, CCTVs installed in condos discourage people with criminal intentions. Peace of mind is priceless.

Making money from your unit
If you bought an Iloilo Business Park condo for investment, then you are in for a treat. With the reasons stated above, the demand for your unit would certainly be profitable. You can have your unit available for rent and earn a desirable passive income every month. Selling it when its value has skyrocketed is also a great option.
http://iloilocondominiums.com/wp-content/uploads/2014/07/excited.jpg
338
600
Ernest Ian Jagorin
http://iloilocondominiums.com/wp-content/uploads/2014/01/iloilo-condominiums-logo1.png
Ernest Ian Jagorin
2014-07-10 11:02:56
2015-03-12 15:17:53
10 Awesome Things a Condo Owner in Iloilo Business Park Should Be Excited About