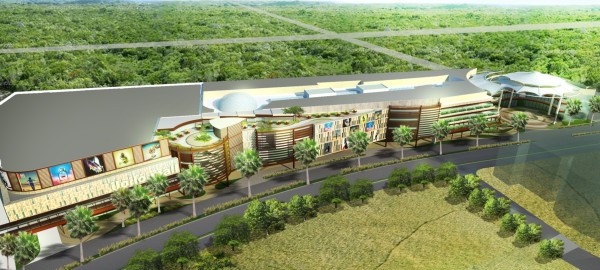 Iloilo is flourishing, yet again, and with the drive to reclaim the "Queen City of the South" title comes the ever growing need for residential and commercial establishments. People are coming home to Iloilo, and the city is alive now more than ever. The market is warm and waiting, development is climbing the helm of its realization and years of anabolic hiatus has finally come to a close, something big is coming.
Seeing the potential of the City of Love, Megaworld Corporation, the company behind the successful and growing townships in Metro Manila decided to broaden Iloilo's playing field of commerce and living, giving birth to the Iloilo Business Park.
Megaworld Corporation bought the defunct Iloilo Domestic Airport with the vision of turning it into a viable hub of trade. Purchasing a prime property from the national government and gradually forming  what will be known as the center of commerce, leisure, and lifestyle puts Megaworld Corporation in such a good position. The Iloilo Business Park that is a township within the city is the first of it's kind in Iloilo that will feature prime condominium living, Business process outsourcing firms, top caliber hotels such as the Richmonde Park Hotel, the grand Iloilo Convention Center which will be another prized landmark of the region, creating a go-to center for the city's tourism and events, and the country's longest Festive walk, a two-kilometer strip of boutiques and fine restaurants and cafés.
Now that great lifestyle is no longer considered as a luxury but as a commodity, Iloilo Business Park is set to the ante by making the mantra "live-work-learn-play and shop" tangible. A few years back, in the summer of 2011, Megaworld Corporation highlighted key details of Iloilo Business Park's vision, making the township the city's central business district. The Ilonggo community is starting to feel the impact brought about by this game changer in urban development and things are getting exciting.
http://iloilocondominiums.com/wp-content/uploads/2014/06/8379356440_a54f2745f3_o21.jpg
351
600
admin
http://iloilocondominiums.com/wp-content/uploads/2014/01/iloilo-condominiums-logo1.png
admin
2014-06-06 10:18:33
2014-06-06 10:18:33
Iloilo Business Park: Something BIG is coming!