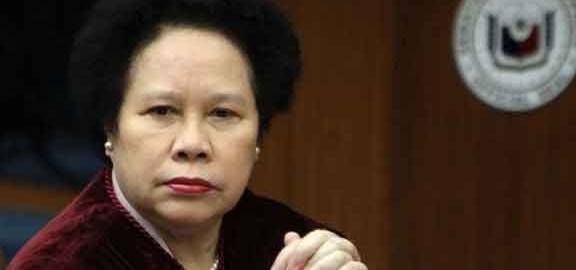 What differentiates Ilonggos from other ethnic groups? These are the 6 things that make an Ilonggo an Ilonggo.

1)      Ilonggos love laswa.
Laswa is perhaps the simplest and most versatile nutritious Ilonggo cuisine. A halo-halo of vegetables (such as talong, tugabang, okra, kalabasa, balatong, malunggay, etc.) made into a soup is the perfect partner to rice. Laswa is oftentimes made with a 'subak' or 'meat part' such as shrimp or dried fish for variety of flavor and texture.
This dish is purely Ilonggo and can be cooked according to preferred taste. At first, kids may hate laswa due to their natural aversion to vegetables. But sooner or later, an Ilonggo would eat and long for laswa wherever they are in the world. The sabaw is enough to make you feel nostalgic.
2)      Ilonggos speak or understand two sub-languages
The Ilonggo primary dialect is Hiligaynon. Among Filipino dialects, Hiligaynon is distinctively marked by its songlike tone making Ilonggos sound 'malambing' or tender. Hiligaynon is mostly spoken in Iloilo City itself.
Another sub-language from Iloilo province is Kinaray-a and it is closely related to Hiligaynon. Kinaray-a is often spoken in Iloilo Provinces, Capiz, and Guimaras and mostly in rural areas. Both Hiligaynon and Kinaray-a may share many words but the latter has a more pronounced "r" and often used instead of "l". The accent may differ in some areas but is still considered Kinaray-a.
EDITOR's NOTE: Kinaray-a is a language spoken mainly in Antique province. 
Most Karay-a speakers can understand Hiligaynon but some Hiligaynon speakers may have a difficulty understanding Kinaray-a if they are not rooted in places where Kinaray-a is the dominant language. Nevertheless, native Ilonggos that do not understand Kinaray-a are a very small minority.
3)      Many, if not most, of Filipino Seamen are Ilonggos
It may not come as a surprise — Iloilo is a place most Pinoy seamen call home.
A lot of families from the city and provinces are supported and fed by seafarers. No wonder why we have a lot of maritime academies, training centers, and offices in Iloilo City. It should also be noted that Ilonggo sea professionals are also considered to be the best in what they do.
If you want to find experienced kapitans, chief mates & engineers, and primeros – go to Iloilo. They are a dime a dozen here!
4)      Ilonggos are not celebrity fanatics but proud and loyal of their own
People in Iloilo do not easily go gaga over popular celebrities, almost to a fault.
Ilonggos might give an impression of being too proud and arrogant. However, it is just in their nature to be reserved when giving appreciation to local 'artistas' and other showbiz personalities. Make no mistake, Ilonggos are the most appreciative and hospitable bunch but they are just not into fanaticism. When they see local celebrities, they are only curious more than anything, and they would't scream or sacrifice life & limb just to touch a hand.
On the flip side, Ilonggos are extremely loyal and proud of famous people with Ilonggo roots. If celebrities present themselves well, Ilonggos would become die-hard supporters and own those celebrities even if the only Ilonggo connection are the celebrities' grandparents.
5)      Ilonggos are financial 'seguristas'
When it comes to decision-making particularly on spending, Ilonggos tend to go the extra mile in making sure that they are getting their money's worth.
Ilonggos are oftentimes dubbed as 'kuripot' or stingy, but the more correct term would be 'segurista' or prudent. Stingy people avoid spending as much as possible but Ilonggos will spend lavishly when they are sure of the quality of product, service, or investment. They are not afraid to part away from their money; they are just smart investors.
6)      Ilonggos are walking advertisements

Treat Ilonggos well and you get awesome referrals.
For example:
When Ilonggos eat at a new restaurant with bad food and poor service, they would never go back to that place. And it doesn't end there, they would also discourage all of their family and friends to eat at that restaurant like it's their life's mission.
But when you serve Ilonggos the best food and provide top service, they will go back to your place bringing all their friends with them. And their friends will follow suit. They will be your endorsers for life. That is a sure bet.
Ilonggos, if they like you, their friends and relatives will like you too.
http://iloilocondominiums.com/wp-content/uploads/2014/09/Miriam.jpg
354
576
admin
http://iloilocondominiums.com/wp-content/uploads/2014/01/iloilo-condominiums-logo1.png
admin
2014-09-07 07:07:59
2016-09-04 03:54:24
6 Definitive Things That Make You an Ilonggo