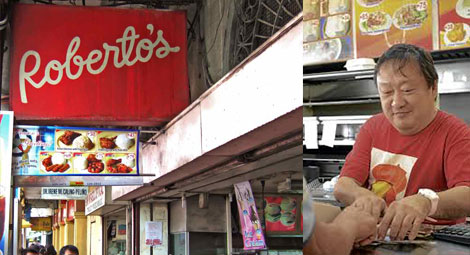 With Iloilo's rich culinary history, a handful of restaurants and food shops emerged as icons. They stood the test of time becoming not only recognizable but also pillars of Ilonggo food culture.
1) Roberto's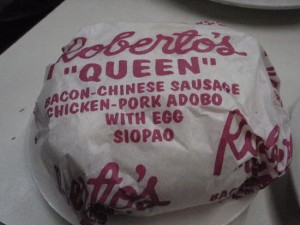 Open Since: 1978
Type: Chinese-Filipino Variety Restaurant
Specialties: Queen Siopao, Sotanghon, Meatballs
It's like going back in time. That's how it feels like when you're eating at Roberto's. The joint gives off a certain 'old school' vibe, and it's charming that way.
Sure, the place is small, crowded, and noisy. Ordering and service are fast-paced and seemingly stressful if you care too much. But once you have settled down and taken a bite of their famous Siopao, you will feel bliss.
2) Tatoy's Manokan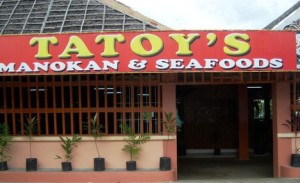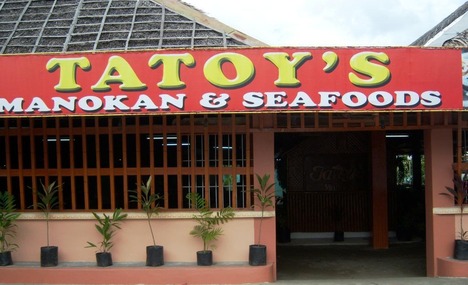 Open Since: 1970's
Type: Chicken and Seafood Resort & Restaurant
Specialties: Lechon Manok, Dinuguan, Baked Talaba, Kinilaw
Who would believe that a three-table nipa food shack would later become an immensely popular resort & restaurant with pool and convention hall?
Fisherman Honorato "Tatoy" Tiburan Espinosa would.
Tatoy, the owner (if it's not obvious enough), did it in his lifetime. His success clearly comes from his labor of love as Tatoy's Manokan has become the restaurant which every Ilonggo balikbayan or foreign visitor must try when visiting Iloilo. It has served countless of celebrities and dignitaries.
Despite the upgrade, the taste remains the same. The native lechon manok would always provide the nostalgia your Tito and Tita from the states are looking for.
3) Ted's Original Lapaz Batchoy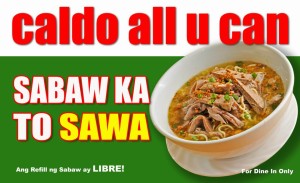 Open Since: 1945
Type: Specialty Restaurant
Specialty: Lapaz Batchoy
Excluding Netong's, there are two fierce competitors vying for Lapaz Batchoy supremacy — Ted's and Deco's.
Who's first? Which tastes better? These questions would start a heated discussion among their respective fans. But we won't get into that. Maybe some other time.
Objectively speaking though, Ted's is clearly the most popular Lapaz Batchoy server today based on the number of branches in Iloilo and all over the country. Ted's definitely carries the Batchoy banner and I don't know one Ilonggo soul who has never eaten at Ted's.
4) Kong Kee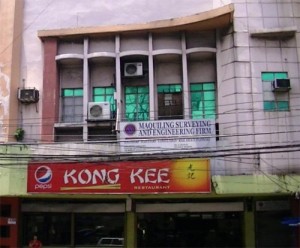 Open Since: Unknown
Type: Chinese Cuisine and Dimsum
Specialty: Dimsum, Pancit Sun Yat Sen, Hototay
One of the few genuine Chinese restaurants that endured in Iloilo, Kong Kee would always come to mind when people crave for Siopao or anything Chinese.
There is even an urban legend about their dimsums being mixed with cat meat. Kinda gross but it's still publicity, and one that also echoed through the years. Anyway, it's mainly the taste that makes people come back for more.
As my friend said, "Teh ano kung kuring palaman sang Siopao sang Kong Kee? Namit man ya!"
5) Buho Bakery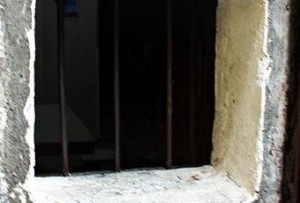 Open Since: Unknown
Type: Bakery and Bread Shop
Specialty: Pandesal, Pancho, Teren-Teren
At first, it was a no-name bakery situated in an alley of the city's Chinese district. It is as simple as it gets.
The most intriguing thing about this bakeshop is the way patrons buy bread. You simply knock on a "hole in the wall" and when someone attends to you, you purchase your choice of bread — all of that through that "hole in the wall".
Apart from their delicious "daily bread hot from the oven", it is the intriguing transaction process that started the marketing machine. Word of mouth travels faster than light they say. Soon every Ilonggo wants to buy pancho through that "buho".
6) Breakthrough Restaurant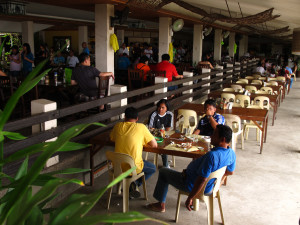 Open Since: 1986
Type: Seafoods and Lutong Bahay
Specialty: Talaba, Aligue Rice, Alimango
Just like Tatoy's, Breakthrough is also one of those restaurants that you bring your out-of-town guests to. And this is simply because the food is delicious and the place is great to dine at.
Breakthrough caters to small and large gatherings. You would often witness informal reunions and the mood there is always celebratory because the place is just conducive for people wanting to celebrate over good food.
The beachside atmosphere is a big plus. You will definitely feel lazy after eating a sumptuous lunch while looking at the ocean's horizon as the beach breeze hits your skin.
7) Biscocho Haus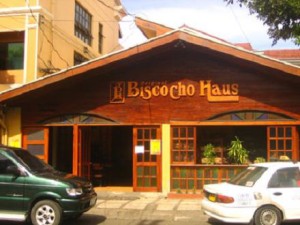 Open Since: 1975
Type: Pasalubong Shop and Delicacies
Specialty: Biscocho, Banadas, Barquiron, Butterscotch
Biscocho Haus is the king of pasalubong. Their delicacies are perhaps the most traveled food item in this list since visitors of Iloilo are likely to bring some with them back to where they came from. It's not hard to imagine someone from the states or UK eating a Biscocho Haus Butterscotch.
Deocampo's and Wewin's are also popular pasalubong delicacy shops in Iloilo and they have their own specialties. However, Biscocho Haus trumps them when it comes to popularity and accessibility.
8) Panaderia de Molo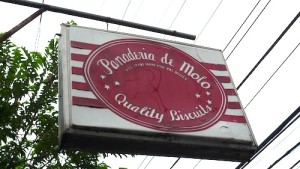 Open Since: Late 1800s
Type: Bakeshop and Delicacies
Specialty: Biscuits, Kinihad, Galletas, Piaya, Barquillos
The century-old Panaderia de Molo has been a mute witness to Iloilo's rise to prominence. In the 18th century, the Masons built the Molo church with coral rocks affixed with a mortar made from eggwhites mixed with sand. The enterprising Jason spinsters then used the egg yolks and baked them into delicious biscuits which gave birth to what is now — Panaderia de Molo.
As of date, Panaderia de Molo has three branches in Iloilo City which are owned by the Sanson clan and managed by Luisa J. Sanson's grandchildren.
9) Panaderia ni Pa-a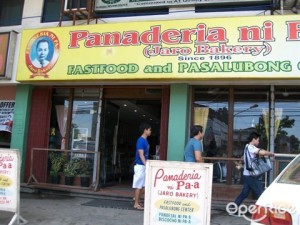 Open Since: 1896
Type: Bakery
Specialty: Pandesal
Equally popular and ancient as the one featured above, Panaderia ni Pa-a is a true Jaro icon.  But unlike other popular bakeshops, Panaderia ni Pa-a did not really develop into a popular delicacy shop. It is massively known for just one thing — its pandesal. A tumandok of Jaro that has not eaten a pandesal from Pa-a is blasphemy.
The bakeshop was founded by a Chinaman named Chiquito Uy also known as Pa-a. The famed pandesal is reputedly baked using traditional methods. Interestingly enough, Pa-a's pandesals are traditionally peddled through libod (bikes) regardless of the fact that people willingly go to their shop to get their daily fix of the traditional bread. You would even see resellers with containers labelled "Pandesal ni Pa-a"in various Iloilo streets very early in the morning.
10) Fort San Pedro Restaurant
Open Since: 1960s
Type: Drive-in Restaurant
Specialty: Chicken Inasal
Fort San Pedro Drive-in Restaurant is popular for many things. Firstly, their Chicken Inasal is heavenly delicious. Secondly, their drive-in set-up is unique for a very long time and they used to have a big stage for musical entertainment. Last but not the least, the seaside location and setting. You could see the neighboring island of Guimaras from your table.
Closing thought: Today, there are plenty of impressive new restaurants and food places in Iloilo. They shine in terms of taste, set-up, theme, or a combination of all. Establishments like Punot, Camiña Balay nga Bato, Mango Tree Restaurant, Samurai, Afriques, etc. are slowly making their mark in the local food scene.
It's great time to be an Ilonggo foodie right now!
SHARE THIS STORY WITH YOUR FRIENDS


OR COMMENT BELOW
http://iloilocondominiums.com/wp-content/uploads/2015/07/restos.jpg
255
470
admin
http://iloilocondominiums.com/wp-content/uploads/2014/01/iloilo-condominiums-logo1.png
admin
2015-07-10 08:47:37
2016-09-04 03:56:01
10 Iconic Iloilo Restaurants and Food Shops