Iloilo City is considerably small as far as metrocities in the Philippines are concerned. The city is rich in history and culture which makes it interesting. True indeed, it is where the old and the new converge which makes it quite intruiging to domestic and international visitors.
A video about Iloilo City was uploaded in YouTube. Encapsulated in less than 10 minutes, it should serve as a guide for tourists of the city. The video shows — in a rather straightforward manner — what to do and eat, where to stay at, go to, and what places to visit in the City of Love, Iloilo City.
Watch the video HERE or below. Links to the maps are provided in the description below the via YouTube.
Keep in mind that this is only within the city limits of Iloilo and this will not include other municipalities of the Iloilo province. Hopefully the video will local and international tourists, especially the first timers in Iloilo City.
First things first.
Where to Stay in Iloilo City
If you want luxury and world-class hospitality, stay at Richmonde Hotel Iloilo. It is the most luxurious hotel to date. It is located at Iloilo Business Park and the cheapest room would be around $100 (*rates may vary).
Of course, there are cheaper options and those are Injap Hotel and GoHotel. They have the basic amenities for half the price (even less) of Richmonde Hotel.
Now, if you are backpacking or just want a clean room with a clean bed and bathroom, you can stay at Ong Bun Pension House. For only $10, you already have a bed to crash for the night.
Where to Buy Things or Get Things Done
Iloilo City is a city with a lot of malls. Wherever you are in Iloilo City, there is a mall nearby. And if you need something or want something done, just go to a major mall in Iloilo City. Ilonggos are mall-goers and most businesses are done in malls.
The largest and most popular mall is SM City. It is located along the Benigno Aquino III avenue. Now if you are staying downtown, Robinsons Place is your best bet.
Transportation
If you have noone to drive you aroud or accompany you, the safest approach is to get Taxi service from one of the three major Taxi companies of the city. These are Light of Glory, GDR, and Forbes.
Food and Restaurants
Of course a trip is never complete without experiencing the local culinary culture. So if you are in Iloilo city, you have to try these local delicacies and restaurants.
First and foremost, try the Lapaz Batchoy. It can be found anywhere in Iloilo but the best place to eat Lapaz batchoy is… where else? Of course, Lapaz! You can try batchoy either from Ted's, Netong's, or Deco's.
There's a couple of iconic restaurants you should go to — Roberto's and Tatoy's.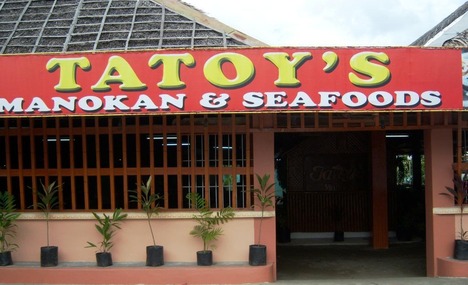 Roberto's is a Filipino-Chinese food place and it is a popular joing since the 70s. It is said that they serve the best siopao in Western Visayas. Tatoy's Manokan, on the other hand, is a restaurant near the beach of Villa, Iloilo City. They offer delicious seafood and chicken dishes.
If coffee is your thing, try local coffee at Madge Cafe, also in Lapaz.
Sights to See and Places to Visit
Iloilo city is known as the city of "The Old and The New". As progressive and urbanized as it may look today, the ancient structures of the past are preserved and pretty much celebrated.
There are plenty ancestral houses, heritage mansions, and buildings still standing in Iloilo.
If you want to experience the hustle and bustle of the old commercial district, immerse yourself in Calle Real — the popular historic street located in the old downtown district. You will see plenty of heritage buildings there, standing old but proud.
As for ancestral houses and mansions, Iloilo also has lots of them. Most are just a sight to see from the outside but there are few that welcome people to lounge around and tour the interior. In fact some of these old houses function as specialty museums with a restaurant or culture souvenir shops.
Camiña Balay nga Bato in Villa Arevalo district is one of those houses. Apart from the interesting old stuff you are going to see there, Camiña Balay nga Bato serves Filipino food with an Ilonggo twist from locally produced ingredients.
Another heritage house that you can actually visit is the Yusay-Consing mansion — more popularly known as the Molo Mansion. It was recently transformed into a heritage museum with a shop for Ilonggo delicacies and other native arts and crafts.
While you are in Molo, make sure to stop by the Molo Plaza and Molo Church. Molo Plaza is dubbed as the "Athens of the Philippines" due to the sculptures of the Greek Goddesses found there. Molo Church on the other hand, is remarkable mainly due to its age and Neo-Gothic architectural design.
The Jaro Cathedral is also a popular chuch in Iloilo City. Across the Cathedral, you will see the Jaro Belfry. It is said that the Belfry was damaged by earthquakes in three separate occassions and soon reconstructed and reinforced after every disaster.
New Urban Developments
Firstly, marvel at the ongoing progress of Iloilo Business Park. Developed by Megaworld Corporation, Iloilo Business Park is considered as a township — a place where you Live, Work, and Play… and Shop, and Learn… and almost everything. It has residential condominiums, a huge mall, restaurants, parks, hotels, recreational hubs, and a lot more.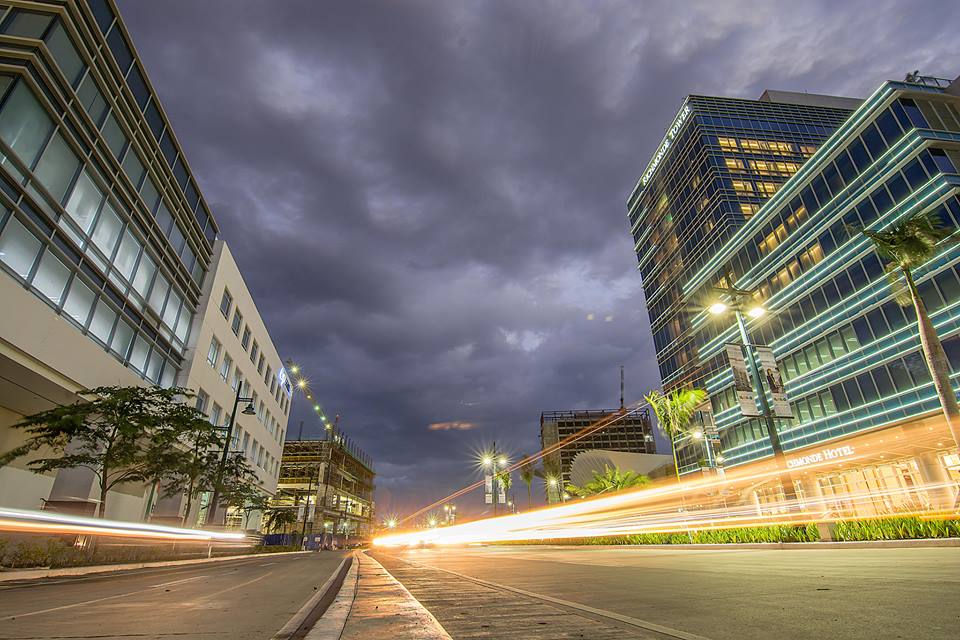 Just a few hundred meters away, another impressive development is also in progress — The Atria Park District. It is mainly an Ayala project located in San Rafael in Mandurriao. It has what they call "The Shops", a lifestyle hub with different commercial establishments such as restaurants, cafes, and boutiques.
Another huge urban development called the Iloilo City Center should also be mentioned eventhough categorically it is not yet operational at the time the video is being made.
The Iloilo Esplanade is also one of the places that you need to visit. It is a beautifully developed promenade alongside the newly rehabilitated Iloilo river. It has coffee shops, restos, kiddie rides,a nd playgrounds. It is also a great place for jogging and brisk walking.
Night Spots
The urban developments mentioned have some good bars and pubs where you can spend a night of leisurely fun. Establishments around major malls are aslo good night spots. Nevertheless, a huge concentration of Iloilo City nightlife is at Smallville Commercial Complex in Mandurriao.
Smallville, and its neighboring development called the Riverside Boardwalk, has a huge collections of good bars, night restos, and karaoke pubs. These joints are fun yet peaceful. Thanks to good police visibility.
Worth Mentioning
If you want to catch Iloilo City at its most exciting and frenetic form, plan your trip in time for Dinagyang Festival. It is a week-long celebration with highlights on the weekend. It is a world-class festival of street dancing, eating, and lots of partying.
Souvenir and native delicacy shops are everywhere in Iloilo City. Perhaps the most popular is Biscocho Haus. People on the last leg of their Iloilo vacation or tour would usually buy local delicacies from Biscocho Haus.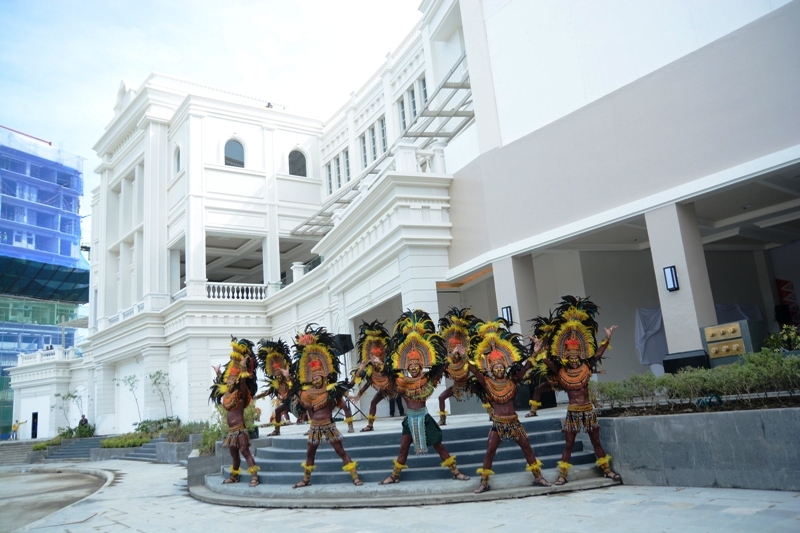 In Conclusion…
Iloilo City is basically a small piece of urban paradise. Touring it is not as tedious as you might think. In fact, you can do a thorough tour of the city within a couple of days. Nevertheless the real fun starts when you travel the rest of the Iloilo province.
http://iloilocondominiums.com/wp-content/uploads/2017/06/hiking.jpg
788
940
admin
http://iloilocondominiums.com/wp-content/uploads/2014/01/iloilo-condominiums-logo1.png
admin
2017-06-08 12:25:39
2017-06-08 12:43:22
What to Do and Where to Go in Iloilo City? - A Quick Guide For Tourists