HOW IT ALL STARTED
The online world, particularly social media, is a realm so fickle, mercurial, and narcissistic. It is the natural habitat of young millenials and GenZ-ers. It is basically an album of selfies, travel goals, and new stuff.
But once in awhile, a pleasant anomaly happens.
Just last month, a Facebook group page took Filipino netizens into a posting and commenting frenzy. This time around, the young people of the internet humbly step aside as the older generation voraciously populate Facebook and become Kings and Queens of social media, at least for now.
The Classic Pare® Titos and Titas of Manila broke the internet as members of the group multiplied like the minions in heat period. It initially attracted GenX-ers — mga batang 90s and 80s — and in no time, joined by babyboomers. Without question, the throwback nature of the Titos and Titas is a huge hit among older netizens.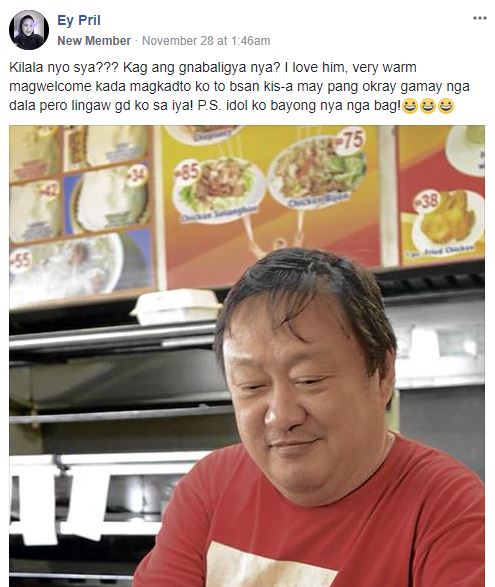 TITOS AND TITAS OF ILOILO
The original group caters to all titos and titas in the Philippines (why they added "of Manila" is beyond me).
Remarkably, there are plenty of Ilonggos in the original group but they were aching to share Iloilo-specific posts that only fellow Ilonggos can relate to — such as, photos of formerly popular people and places in Iloilo, Ilonggo quirks, and trends of the past. A sub-niche of Titos and Titas was in demand.
Thus a separate group was created, Titos and Titas of Iloilo.
Like its predecessor, the popularity of Titos and Titas of Iloilo spread like wildfire. It organically grew to over 16,000 members in less than 2 weeks. The older Ilonggos have become fond of posting nostalgia-inducing posts and photos. Asking playful Ilonggo-specific questions is also a common theme.
Ilonggos, home and abroad, enjoy the humorous posts and comments. The fun and friendly banter of old acquaintances and friends attracts more members. In many cases, Ilonggos that do not know each other interact like their close friends only because they share common experiences.
Many are hoping to find their old barkada, others, their old flame. Some are "somewhat" ignoring their exes but seem to take comfort at the fact that they're just there, reading each other's posts and comments.
It has truly become an older adult playground (but not the pornographic kind).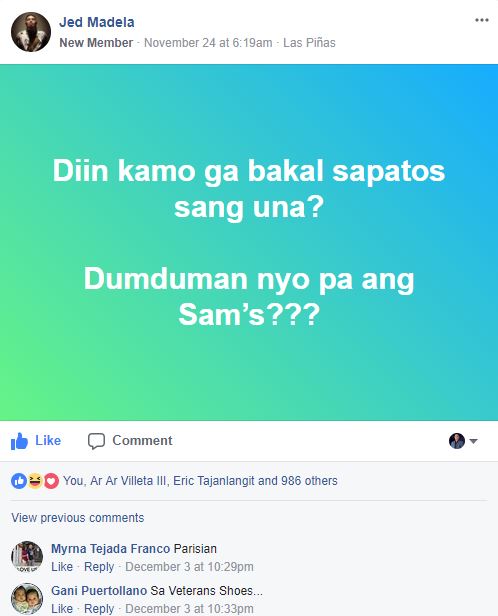 WHY ILONGGOS LOVE TO THROWBACK
Apart from the original Titos and Titas of Manila, only a couple of splinter groups has truly flourished —  the ones in Cebu and Iloilo. Other localities have tried but are yet to break the 5,000 member mark.
Cebu, being Cebu, is no surprise. It already has 50+ thousand members at the time of this writing. Iloilo, on the other hand, is surprising for many people especially non-ilonggos.
Why did the Ilonggo version do so well?
For the sake of education, Iloilo City is one of the oldest cities in the Philippines. Its influence both in politics and trade has always been strong. It's a land of learned people, a place where excellent education is always accessible.
Although its progress was eclipsed by Cebu in the past decade, it has been developing steadily, and actually at a blistering pace right now. Ilonggos are proud people with rich experiences.
To put it simply, Ilonggos have plenty of great memories to throwback as they are natural nostalgia moguls.
Titos and Titas format is tailored for nostalgia-hungry Ilonggos.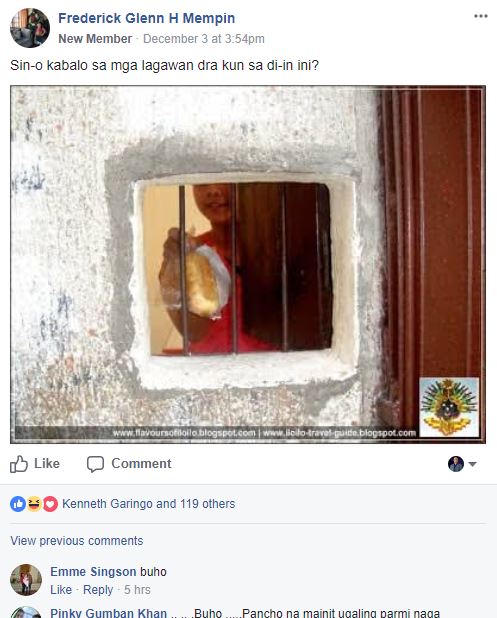 TIME MACHINE
The Titos and Titas of Iloilo is a living, breathing Internet Time Machine.
As a Tito/Tita, you would find yourself reminiscing, laughing, and even crying. There is just something magical in seeing a photo of an old favorite restaurant, or reading old expressions apart from lodi and petmalu.
In each active post, you feel a flood of emotions surging through you. Every comment and reply you read just add fire to your feelings of longing. It is certainly addictive… but it is an addiction we, the titos and titas of Iloilo, deserve.
http://iloilocondominiums.com/wp-content/uploads/2015/10/aiport-e1445057412569.jpg
384
512
admin
http://iloilocondominiums.com/wp-content/uploads/2014/01/iloilo-condominiums-logo1.png
admin
2017-12-05 11:32:32
2017-12-05 11:32:32
Titos and Titas of Iloilo - What it is and Why it is Trending