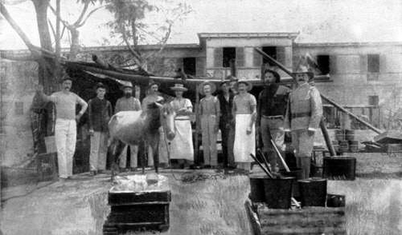 Iloilo City, the prominent center point of culture, trade, finance, recreation, education, and commerce converges Western Visayas (Region 6) into a global melting pot into a global melting pot of opportunities.
Truly the heart of the Philippines, Iloilo City is given a precious historical title as "The Most Loyal and Noble City" through a royal decree by Queen Regent Maria Christina of Spain. Thus, raising the status of Iloilo as a Royal City in 1889.
Today and stepping forward to a promising future, Iloilo has established itself as a fast rising premiere city in the Visayas and outside Manila. It is touted as a highly urbane metropolis of bright opportunities.
The culture-loving and charismatic attitude of Ilonggos with visitors, their soft-spoken tone made Iloilo known as the City of Love. With fast-paced infrastructure developments and expanding investment oppportunities, Iloilo City is ready to reclaim its title as the original Queen City of the South.
South of the Panay island, interconnecting the provinces Antique, Capiz, Aklan, and Guimaras where tourism and agricultural industries are on its steadfast peak.
The province of Iloilo, having its own international airport in the town of Cabatuan, makes Iloilo city the provincial capital — a strategic location to bring the Visayan culture and business opportunities to the world.
Iloilo city has a total population of 429,619. While the province of Iloilo has a total of 1,803,710 based in the NSO 2010 survey. 6 out of 10 are under 30 years, and the literacy rate in 93% in the whole province.
Furthermore, there are a total number of 63 private and government colleges and universities including extension campuses in Iloilo province — outnumbering other provinces which make it an educational center in region six.
The Megaworld's Iloilo Business Park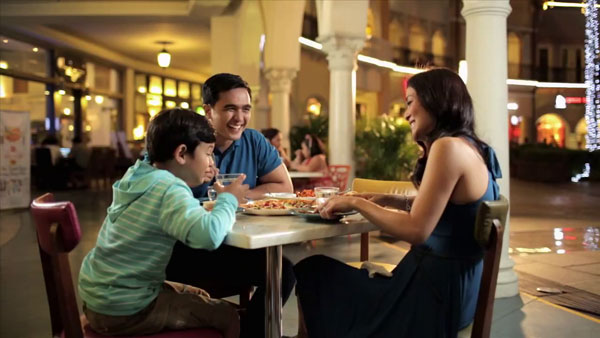 There are at least 10,000 locals currently employed in BPO companies in Iloilo city.
Megaworld Corporation, the Philippines leading condominium developer and BPO office landlord, sets its vision in motion by extending its reach in the provincial growth centers and Iloilo City is one of them.
True to the comapny's 25 years of successful township concept which is "Live, Work, Play, and Learn", Megaworld launched the Iloilo Business Park in 2013. It is considered as the largest and complete mixed-used outside of Luzon.
Located in the Old Airport Road in Mandurriao district, Iloilo Business Park is a sprawling 72-hectare township with world class amenities and attractions.
Set to rise in this impressive urban haven are landmark destinations including:
The 2-kilometer Festive Walk where posh bistros for dining, enjoyable strolling, and relaxing ambiance await visitors and residents.
Work with pleasure in BPO buildings that cater to office spaces for call center companies.
Experience remarkable accommodation with world-class hotels such as Richmonde Hotel Iloilo and Courtyard by Marriott.
Have a dose of shopping in style experience in Megaworld Center Mall.
Experience exclusive concerts, conventions, and events in the 3,700 seater with function rooms of Iloilo Convention Center
In terms of economic and social impact, Iloilo Business Park will usher steadfast developments and opportunities for Ilonggos — giving them a glimpse of a bright future ahead. The consistent infrastructure and swift development within this massive township will benefit skilled workers and professionals in the field of construction and engineering.
To truly hold on to the business centerpoint concept of Iloilo Business Park, it offers prime commercial opportunities for future investors and business people, and those looking forward to share a slice of success in the economic rise — giving them the rare chance to immerse, merge, and embrace the relentless elevation of Iloilo City as the melting pot opportunities.
The Residential Condominiums in Iloilo Business Park
Embrace a lifestyle of charm and elegance in the posh residential condominium towers stunningly shared by the One Madison Place (Towers One, Two, and Three) and Lafayette Park Square.
Iloilo Business Park's condominiums offer various lifestyle preferences with their spacious and impressive residential units such as executive studios, one bedroom, and two bedroom units for future residents.
For pleasure lovers and stress-free lifestyle, Lafayette Park Square and One Madison Place have luxurious amenities. For Lafayette Park Square, it boasts a gorgeous swimming pool perfect for gatherings, reading area, fitness gym, function room, and daycare — points of interest that provide pleasure for better living.
One Madison Place Tower One stands out with its exciting amenities. Tower Two and Tower Three share extraordinary amenities.
Catch up with the life's excitement by immersing in the condominium towers' swimming pools, playground, fitness gym, function room, and spacious lobbies.
The Palladium – Western Visayas' King of Residential Condominiums
Skygarden Lifestyle can be yours at The Palladium. Envisioned as the tallest residential tower with 22 floors in Wester Visayas.
It will be introducing many 'firsts' in the condominium lifestyle in region six as the first to offer multi-level Skygardens — a lush green and eco-friendly place wherein residents can experience serene moments with nature overviewing the cityscape; the first to offer Penthouse Loft Units and a stunning infinity pool along with modern amenities and facilities.
Iloilo Business Park will sure change the perspective of Ilonggos, future investors, and visitors longing to share the flourishing urban-elevating lifestyle that is both quaint yet progressively impressive, all-encompassing vision of cultural change and modern style.
Whoever you are, or wherever you came from…
an Ilonggo who's looking for a pure luxury of life
an OFW who wanted to invest for a vibrant future
a traveler who wants to find a home in a premiere city with scenic attractions
a businessperson or an optimistic investor who fell in love with the gentle culture and the bright lights of the rising metropolis.
Let the vision entice you built from the foundation of passion for a beautiful life.
Life is great in Iloilo City — an inspiring cultural heritage and pride flawlessly merging with the vibrant future. Life is perfectly great as Megaworld's Iloilo Business Park opens promising opportunities in a globally-ready premiere city in the Philippines.
So…
Are you ready to build your dreams and make them happen?
Embrace Exciting Extraordinary Experiences… right now at Iloilo Business Park.
http://iloilocondominiums.com/wp-content/uploads/2014/12/9912101.png
235
402
admin
http://iloilocondominiums.com/wp-content/uploads/2014/01/iloilo-condominiums-logo1.png
admin
2014-12-07 05:09:55
2016-07-09 11:51:49
Iloilo's Noble Past, Developing Present, and Strong Future