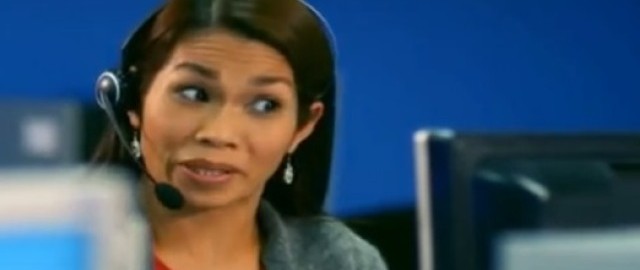 Cuidad de Iloilo is recognized as the most highly urbanized city of Panay. Trade and industry is booming in the city and it is in the forefront of commerce in western visayas.
One of the major industries that pushed the economic growth of the city is the Business Process Outsourcing industry. In turn, the city nurtured this industry which attracted other big BPO companies to invest in the city which further increased employment rate as well as the economic status of young Ilonggos.
Due to the rich human resource and high literacy rate in the city and its capacity to produce highly competent and hardworking employees, it has been named as the next wave city. It is an understatement that Iloilo City is capable to host IT-BPO companies on the sheer basis of talent, relevant infrastructure and cost effective workforce.
These are the BPO companies currently operating in the city:
SPI-Global
One of the most internationally recognized BPO Company with over 30 offices and facilities around the world, it offers business outsourcing solutions in industries such as: publishing, healthcare, financial services, entertainment and media, government and utilities, retail, and telecommunications. It has the experience and resources to provide a variety of voice and non-voice services including inbound and outbound customer service, telesales, technical support, and email and back-office processing.
Transcom Iloilo
Another leading BPO company that delivers cost-effective services while optimizing efficiency for clients. It is also regarded for its expertise in a wide range of industry sectors including telecommunications, the financial industry, travel & leisure, utilities and retail/consumer goods with over 20,000 professionals serving 120+ major clients in more than 30 languages. Located in Amigo Mall in cor Delagado-Iznart St., Iloilo City which is now its third site in the Philippines, Transcom Inc., has been catering to different international clients like Comcast in U.S.A and other telecommunication companies in Europe.
TeleTech Holdings, Inc.
A global BPO company that provides that provides customer management, transaction-based processing, database marketing services, professional sales and eCommerce services. TeleTech offers a world of opportunities—literally. With approximately 80 service delivery centers in 17 countries worldwide, Teletech opens the door for professionals at every level to live and work in exciting locations around the globe. It also provides a great opportunity to gain valuable experience working with diverse clients, customers, and cultures every day. It opened its 10th facility in Iloilo which occupies the third floor of SM city Iloilo. Last 2008, it was given the distinction of being the second most important site in terms of customer satisfaction among Teletech sites worldwide (according to a global survey made by the company itself).
Callbox Inc.
A marketing firm and award winning full service sales that provides global market access via direct marketing, web marketing, sales support, database services, and advanced sales force management. Basically a BPO that supports outbound sales and it provides a targeted market access to leading industries such as software, information technology and other business services to every English-speaking markets worldwide.
Hinduja Global Solutions
A BPO with 30 years of experience and considered to be a world leader when it comes to customer relationship and business process management. They operate a global network of 56 contact and delivery centers across eleven countries, including the U.S., Canada, India, the Netherlands, France, Germany, Italy, Jamaica, Mauritius, the UK, and the Philippines. Collectively, these centers offer the advantages of lower risks, round-the-clock productivity, shorter lead-time, enhanced cost benefits, and faster response due to zero communication gaps. Such an extensive network also provides us sufficient leverage to have robust disaster recovery and business continuity plans in place. Located in the Ayala Technohub Building Smallville Business Center in Mandurriao, Iloilo City, Hinduja Global Solutions are constantly hiring more agents as part of their ever growing company with a mindset that they do not offer only jobs but also careers.
Avatar Technologies Inc.
"Outsourcing without the accent" is the company's main aspect as it is a non-voiced BPO with the use of their patented Avatar program. The use of an automated voice prompt allows the agents to mask their foreign accent so they can prospect leads for sales without any productivity loss. It is not a secret that most clients do not want to hear sales pitch from a foreigner. Therefore, with a simple push of a button, the appropriate voiced recorded sales pitch and responses are simply delivered to the client without the agents actually talking, all they need to do is be an active listener. A very unique way of reaching out to prospects; Avatar Technologies has become a multi-national corporation headquartered in the Philippines with multiple sites in Iloilo City. A growing BPO company, when one does business with Avatar, there are no cultural barriers.
The city has now emerged as one of the top 30 outsourcing destinations in the world. This makes Iloilo city a place for ICT industry to flourish, creating an economic boom and more investment opportunities.
In recent developments, Megaworld Corporation broke ground for its P25-billion Iloilo Business Park project in the old Iloilo Airport in Mandurriao district. The part of 54-hectare old airport will be turned into an IT park catering to BPO companies such as Startek and Convergys.
http://iloilocondominiums.com/wp-content/uploads/2014/01/20131201-call-center-girl1.jpg
360
640
Aaron Haro
http://iloilocondominiums.com/wp-content/uploads/2014/01/iloilo-condominiums-logo1.png
Aaron Haro
2014-01-30 09:48:22
2014-02-02 10:02:46
Iloilo City and BPO Love Affair