KNOW THE DIFFERENCE
Megaworld Iloilo Business Park VS Other Projects in Iloilo
Iloilo city is the new 'boomtown' as countless of projects and developments are sprouting from left to right.
Recently, the metro has become the point of interest for various developers. Realizing the city's huge potential, the country's largest developers invested in the land, creating their mark in the city by developing their own brand of residential, commercial, and mixed-use projects.
Needless to say, this is the best time to invest in Iloilo City but choosing the project to invest in can be quite daunting. So without further ado, here's why Megaworld's Iloilo Business Park stands out from the rest.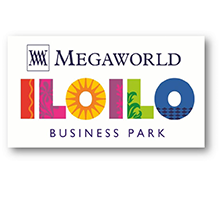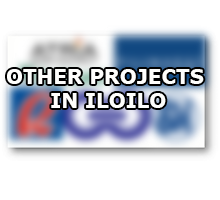 72 hectare live-work-play-learn township concept
Well-planned community concept
Tourist destination: Iloilo Convention Center
10 BPO offices to provide 30,000 jobs for Ilonggos
One developer
Perpetual Ownership
Envisioned to be Iloilo's Central Business District
Smaller development concept
Establishments are owned by different owners
Partnered developers
Small shops
Centralized security
Controlled entrance and exit points
Several entry and exit points
Security is provided by individual owners. Therefore, a neighboring establishment can care less about a robbery in a residential condominium
Exclusive amenities for towers that vary from one project to another
Shared amenities for the whole development
Well thought out master plan township concept
Surrounding establishments are owned by different developers/ land owners therefore, your luxurious condominium unit can be standing beside carwash stations, gasoline stations, etc.
Strategic location: The Old Airport
Influenced by thorough land study conducted to ensure stability and resistance to natural calamities
Natural land type of Iloilo: Flat alluvial plains
Reclaimed mostly from the swampy areas due to urbanization and industrialization
Flexible payment terms to meet the unique needs of each client
Promo terms are introduced every now and then (NO DOWNPAYMENT and  ZERO INTEREST are typical)